Although Barack Obama couldn't be there
to perform
as scheduled (due to his "Presidential" responsibilities, which called him down to Texas to oversee the rescue and clean-up efforts in the aftermath of Hurricane Ike),

Saturday Night Live

kicked off their THIRTY-THIRD season with this awesome "cold open" sketch. (Tina Fey - who popped in to play the role she was born to play - and Amy Pohler reference this photo in the sketch. Check it out so as not to be left out of the joke.)




After that, it was pretty much down hill, except for a few shining moments, but the biggest problems were the show's host and musical guest. If anything was revealed to me about the mysteries of the universe last night, it was this: Michael Phelps is a great swimmer... and is great at NOTHING ELSE! Put that fish back in the water, cause this guy gets pruney when he's DRY! What a dork! His giant horse teeth kept him from actually enunciating any of his lines with any clarity or distinction. He's so tall that he kept having to stoop down to be in the camera angle with his co-stars, and he fumbled his way through everything with absolute minimum grace. What a tool! Damn you, you stupid NBC execs! You know NOTHING about entertainment!

And I'm not even going to get into how dumb this "Lil' Wayne" guy is. Somebody get that guy an oral surgeon - they can fix that stuff nowadays! (You too, Phelps!)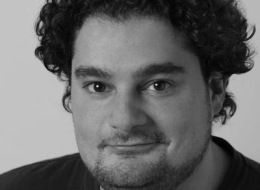 But I must admit, I've taken an early liking to new "featured" cast member (along with Casey Wilson, who has been a featured player for a year now), Upright Citizen's Brigade alum Bobby Moynihan, who was featured most prominently in the "10-to-1" sketch (the last sketch of the show) as a hilariously annoying waiter who "doesn't wait" or a server who "only serves Jesus" and is constantly overwhelmed by a powerful pepper smell that only he can sense - and he can't stop his hands from playing with the strings of his do-rag. (Nice touch!) With a little more plot to these skits, this could be a great character (a'la Horatio Sanz's "Carol"). Moynihan's performance was great and I think he's going to be a powerful addition to the cast.


And the rest of the usual suspects were still there, however: Kristin Wiig, Jason Sudeykis, Will Forte, Kenan Thompson, and the eternally necissary Darrell Hammond (since 1995!).


We still have the magnanimous team of Amy Pohler (who looks to be about 8 months pregnant at this point) and Seth Myers doing Weekend Update,
which once again featured
Fred Armisen as "Nicholas Fehn: Political Comedian" - the funniest un-funny guy in the world:
"If you... if.. if we... I mean... just for one... ya know... I mean, okay... if... if... if you took out a patent... on an invention, and... okay... if... I mean, should we... if we should choose to... because.... if... if we all had headphones...."
And, thank the Lord, we still have Andy Samberg - the powerhouse of absurdist humor - doing our much-beloved SNL Digital Shorts. The thing that's so amazing about Samberg and his "Lonely Island" pals (who all produce the shorts together) is the high quality of the songs they often use in the videos. The songs are total cheese or parody and yet the production of them is top-notch.

This week's was one of the better shorts - you gotta watch this. These guys are nuts.




It seems that the great Maya Rudolph is gone now, but that's the only one we've lost. She will be missed. No more Nooni, Patti Sylviac (of "Pat N' Patti's Shack"), or Jo-Jessica (of "The Hip-Hop Kidz"). No more Beyoncé ("The Prince Show"), Charo, Diana Ross, Whitney Houston, Donatella Vercaci or Oprah Whinfrey (although Tim Meadows used to play her, too. So, I'm sure someone else will step in at some point. But Maya rocked that one!) We'll miss you, Maya.

Here are some of the other skits and videos that I thought were pretty funny: