Since I was busy dealing with the lack of a motor vehicle all week, I forgot to mention one of my personal mini-holidays that quietly came and went last week.
Monday, January 26th was the 54th birthday of Eddie Van Halen, who's looking thinner but sounding drunker these days. Also, congrats to the man on the wedding engagement to his publicist, actress/stunt woman Janie Liszewski (pretty hot at about 12 years his minor).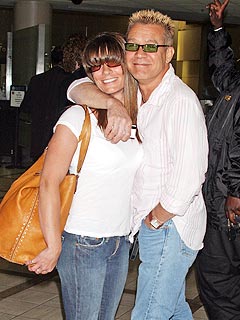 Here's a clip of Eddie from a fluff piece on CNN.